Entrepreneurs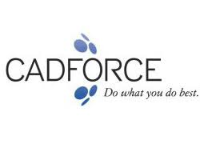 When CADFORCE was under $1M in revenues and considering where to get its growth capital, I started by looking in Silicon Valley and New York at the big VC funds where I had raised $22M and $24M respectively in a Series A and Series B for my first VC-backed company, Eureka Broadband Corporation. Having only lived in LA for a few years, I wasn't even aware of LAVA, since I had already my funding and was busy with employees and customers. After a few fruitless trips back and forth to Sand Hill Road, I got a last minute invite to a LAVA venture fair where I met a partner at Pilsbury Winthrop who introduced us to some of the LA-based venture funds, that ultimately put us in business. We had a small table where we shook hands with the usual entourage of VCs, bankers, lawyers, angels and, of course, entrepreneurs looking for funding. It felt real and the people seemed straightforward; The participants were ready to network you to the right people and make introductions even if the fit wasn't right for them.
After a day or two of good panels, excellent food and some quality time in the exhibit hall, we were pleasantly surprised to be invited to attend a private dinner at Patina at Disney Hall that included one or two other entrepreneurs and about a dozen VCs. At this dinner, we enjoyed wine with one of the partners at DFJ Frontier who thought we should meet Jim Andelman from Rincon Venture Partners. At the time, the fund was very new, but there was a timing and sector fit. Within a few months, Rincon led our Series A with a $1.4 investment and played a critical role on our Board of Directors over the years, supporting us in every way, and investing in subsequent rounds, and ultimately through an important negotiation that led to an exit with a sale to an India company that was a supplier. Pilsbury ended up doing our deal docs and represented us for many years. All of this, thanks to LAVA.
As a management consultant, former VC, angel investor, and most likely---start-up CEO again---I would highly encourage professionals, investors, and entrepreneurs to get involved with LAVA. And I look forward to getting more involved myself.
Robert Vanech, Sr.
Investors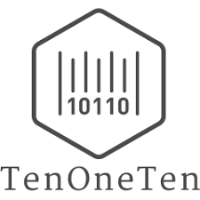 We invested in a company called Avisare, where I first met the founder Sky Kelley, years ago at your LAVA Meet the VC dinner in 2015. We've watched her progress since then and led an investment in her company while she was going through the Techstars LA program. She's also only the 17th African American woman to ever raise more than $1m. I figure you'd appreciate the success story because you provided a platform for her to meet investors that were far outside of her personal network and it worked out for her. 
Thank you and keep doing what you're doing!
Austin Clements, TenOneTen Ventures
The True Startup Story of Yoke

I connected with Mike at LAVA's Meet the VC event in October of 2015.  We developed our relationship for a few years and then after returning again in October of 2017 with a fresh $750,000 investment, he was investor-ready. HOTB issued him a term sheet for $600,000 and an investment of $300,000. Now, with MRR of $30,000, Michael and his partner, Ben Thomas, are now ready to syndicate the remainder of his $3M angel round.
Sergio C. Muñoz, SVP Venture - HotB Software.
Sponsors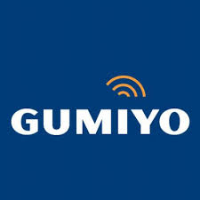 You Never Know How, When or Where things will Happen to Propel a New Venture Forward:  A LAVA Success Story
Our journey with the Los Angeles Venture Association began sometime in 2009 when Shuki Lehavi and I were in the midst of building our mobile publishing platform company, Gumiyo.  Now, as any experienced entrepreneur can attest, one never knows how, when, or where things will happen that will propel a new venture forward, and quite often it's those chance encounters created by concerted networking efforts that can make all the difference in the world.  From our first attendance at one of LAVA's breakfast networking events, this stalwart Los Angeles business organization became an integral part of Gumiyo's growth, and it constituted a critical facet of our education as entrepreneurs, a driver of our reputation in L.A.'s tech community, and became an unintended player in the eventual sale of our company. 
In late 2011 I was attending a LAVA networking breakfast where a couple of LAVA board members announced the formation of Mobile LAVA, a strategic interest group for the mobile tech space.  They asked for volunteers to join their committee, and I immediately raised my hand.  As a mobile tech company, we had real sector expertise to offer, and the potential to increase Gumiyo's visibility was not lost on me either.  Shuki saw even more potential and suggested that Gumiyo sponsor Mobile LAVA. 
With that, we negotiated an annual sponsorship fee with LAVA's executive director, Len Lanzi, and he included the opportunity to attach our name.  Equally important, our involvement enabled us to develop content for panel discussions, recruit local speakers from all over the mobile ecosystem, and invite influential legal, financial, and consulting experts.  We discovered quickly that these business folks love to say YES to speaking engagements, and they almost always answered the phone.  What's more, we had created a fantastic opportunity for us to learn from these people about venture capital and the buying and selling of companies, and our involvement with Mobile LAVA contributed greatly to establishing Gumiyo as a key player in L.A.'s mobile tech space. 
Rich Abronson
.